About ShortFest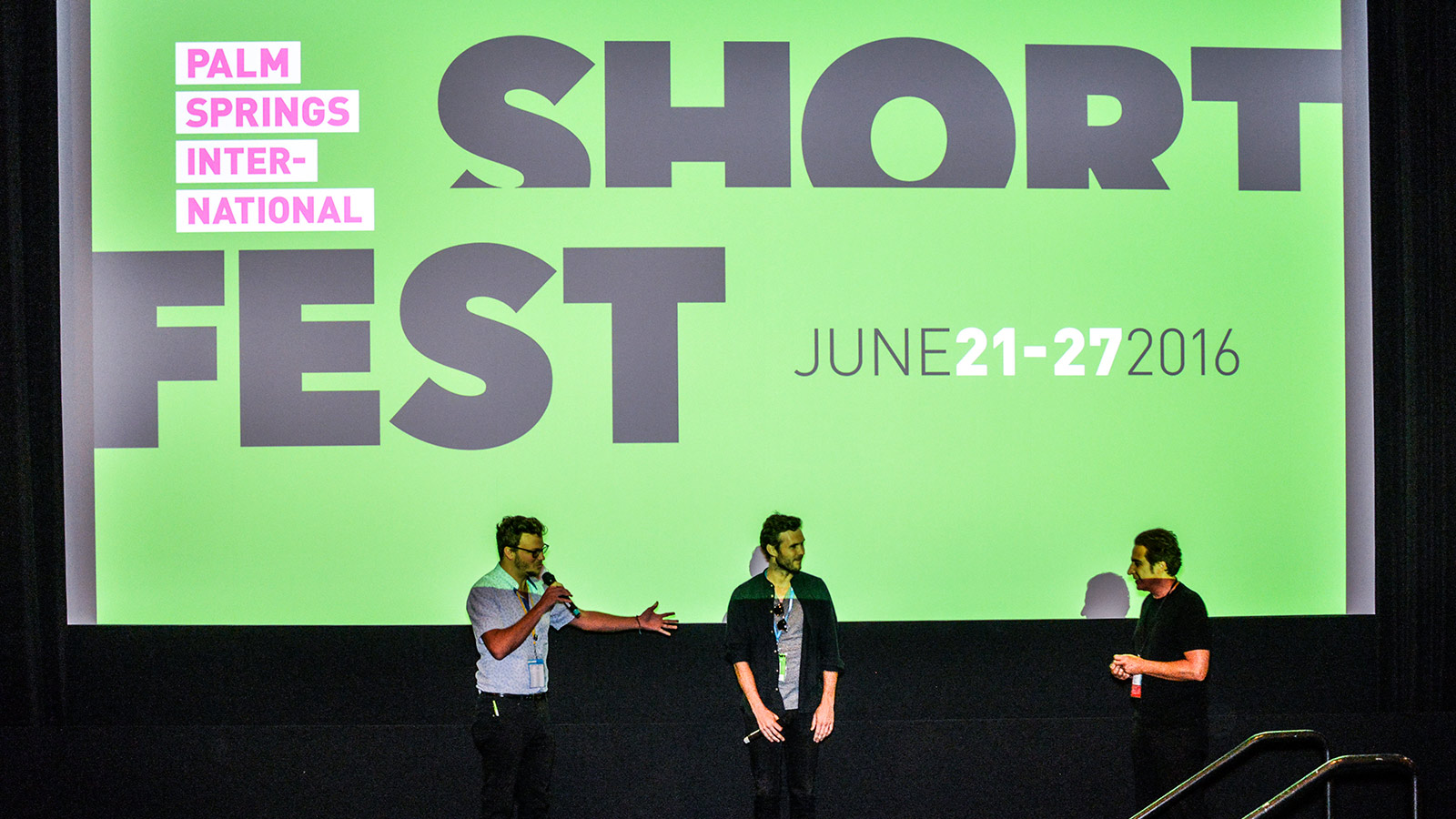 ---
The Palm Springs International ShortFest -- now in its 23rd year -- is one of the largest showcase of short films in North America.
The seven day competitive festival screens approximately 330 films from 47 countries in a series of 90 minute programs, produces 3 days of forum programs, as well as well as the concurrent Film Market. An Oscar® and BAFTA®-qualifying festival, ShortFest has presented more than 100 shorts that have gone on to receive Oscar nominations.

ShortFest is high energy, hip, edgy and occasionally a kick in the head. It is the largest and best-attended short film event in North America and boasts the largest Short Film Market. It's not what you might expect to find in Palm Springs in June.
Film Screenings
When attending a Shortfest screening, you'll experience 4-8 short films in a 'program' which our programming team has produced for your enjoyment. Q&A's with attending filmmakers occur after each screening to answer audience questions and broaden your experience.
ShortFest Forum
Each year the Festival welcomes a long guest list of filmmakers and industry attendees for the ShortFest Forum. Prominent industry figures will participate in three days of ShortFest Forums covering a wide range of emerging trends and new practices in the global film community. Tickets for the ShortFest Forum are available to the public.