Welcome to the home of the Dvergsnes—the world's least welcoming family—and to their deeply uncomfortable social gatherings. You'll be glad you came!
Program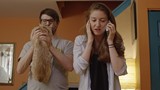 In love, loss and family, putting yourself out there can leave you open to that awkward moment. Laugh and squirm along with our protagonists in this program packed with misunderstandings, the best fake orgasm since When Harry Met Sally, and cats... lots of cats.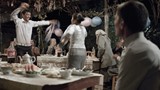 Word gets around fast in these stories about small communities, where it's hard to avoid your neighbors and everyone knows your name.
film details
| | |
| --- | --- |
| Country: | Norway |
| Year: | 2015 |
| Running Time: | 20 minutes |
| Premier Status: | North American premiere |
| Language: | Norwegian |
| Subtitles: | Yes |
| Display Format: | DCP - 2D |
| Awards: | Best Norwegian Short Film, Bergen International Film Festival; Best Short Film, Best Director, Best Manuscript, Kort; Best Short Film, Sleepwalkers International Student and Short Film Festival; Best Nordic Short Film, Best Nordic Fiction, Minimalen Short Film Festival; Audience Award, IndieLisboa |
| Director: | Even Hafnor |
| Producers: | Jon Puntervold |
| Principal Cast: | Marit Langeland, Harry Halvorsen, Vidar Hafnor, Johnsen Hilde Hafnor, Espen Gunstensen, Elisabeth Robstad, Eivind Bøksle |
| Cinematographers: | Steivan Hasler |
| Editor: | Erik Andersson |
| Screenwriter: | Even Hafnor |
| Website: | http://www.nfi.no/english/search/film?key=141799 |
---