2PM selection of Audience Favorites & Jury Award Winners:
Short Films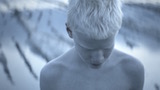 The leopard shall lie down with the goat. The wolves shall live with the lambs. And the young boy will lead them.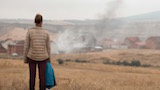 A young, happy family seems to be going on holiday but is instead on a journey similar to millions of others in this speculative and provocative film.
Teenage Seyna faces unexpected obstacles on her mission to become a French citizen, from the disapproval of her Cameroonian father to the limitations of the camera lens.
---