Loosely organized around France's motto: a group of mothers claims equality, an immigrant finds freedom, and children join the brotherhood of the neighborhood kids.
Program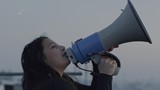 Our annual collection of French language favorites leans toward the fantastical, balancing a healthy dose of reality with a little magic.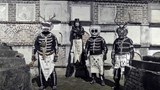 Parables, Fantasies and Fables
Coins mysteriously multiply, garbage is piled to the sky, animals can speak and skeletons walk the streets in this selection of fantastical live action films, haunting documentaries, and wild animations offering deeper meaning to those who seek it.
film details
| | |
| --- | --- |
| Country: | France |
| Year: | 2016 |
| Running Time: | 14 minutes |
| Language: | French |
| Subtitles: | Yes |
| Director: | Fanny Liatard, Jérémy Trouilh |
| Producers: | Laurence Lascary |
| Cinematographers: | Victor Seguin |
| Editor: | Daniel Darmon |
| Music: | Nathan Blais |
| Screenwriter: | Fanny Liatard, Jérémy Trouilh |
| Website: | http://www.dacp.fr |