From a seed to war, from meat to love, from indifference to apocalypse; an attempt to capture the world in a nutshell.
Program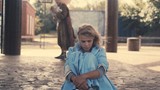 Tales of turning points in the different stages of life, touching on sex, death and Polish poetry.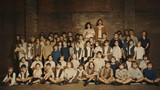 To kick it off, we want to put you in a good mood. Enjoy this grouping of fun, touching and feel-good films. The ceremony begins at 6:30 pm at Camelot Theatres followed by our annual Opening Night Party at Lulu.
TICKET HOLDERS | must present Opening Night ticket for entry to both screening & party
PASSHOLDERS | Must present a Chairman, Insider, Filmmaker, Industry, or Market All-Access pass for entry to both screening & party
film details
| | |
| --- | --- |
| Director: | Fabio Friedli |
| Producers: | Lukas Pulver |
| Screenwriter: | Fabio Friedli |
| Cinematographers: | Joder von Rotz |
| Editor: | Joder von Rotz |
| Music: | Pablo Nouvelle |
| Country: | Switzerland |
| Language: | No Dialogue |
| Year: | 2017 |
| Running Time: | 6 minutes |
| Website: | http://yk-animation.ch/wprs/film-categories/inanutshell/ |