The presence of the moon affects all under its glow.
Program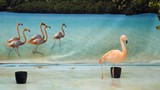 Fire, water, air and earth, this group of documentaries, narratives and animation explores the interplay between humans and the natural world.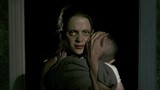 Thrill seekers, rejoice! This collection of genre films will have you gripping your armrests in suspense. Forget the gym, this is how you get the heart racing.
film details
| | |
| --- | --- |
| Country: | Belarus/Germany |
| Year: | 2017 |
| Running Time: | 10 minutes |
| Language: | English |
| Director: | Yulia Ruditskaya |
| Producers: | David Lindner Leporda |
| Editor: | Yulia Ruditskaya |
| Music: | Izzy Gliksberg |
| Screenwriter: | Yulia Ruditskaya, David Lindner Leporda, Helen Simon, Katharina Koster |
| Website: | http://andthemoonstandsstill.com/ |