PS Cinematheque
Presented by
When: Thursday Night Every Week
Time: 8PM
Where: Camelot Theatres
2300 E. Baristo Rd., Palm Springs CA, 92262
Tickets can be purchased online HERE or at the Camelot Theatres box office for $11.00.
If you are a Palm Springs International Film Society Member, show your membership card at the box office and you will receive 50% discount to all PS Cinematheque screenings.
PS Cinematheque is a new venture to bring revival style cinema experiences to the greater Palm Springs film-going community. Each month will be a new series of films with a theme or a focus carrying through the month, each week is progression within the theme or focus. Cinematheque hopes to be a vital, communal, and intellectually exciting film-going experience. Please stay stay in the theater after the screening as well to join in the best part of going to the movies, talking about them afterward!
Palm Springs International Film Festival Retrospective
PS CINEMATHEQUE
presents
"Best of PSIFF"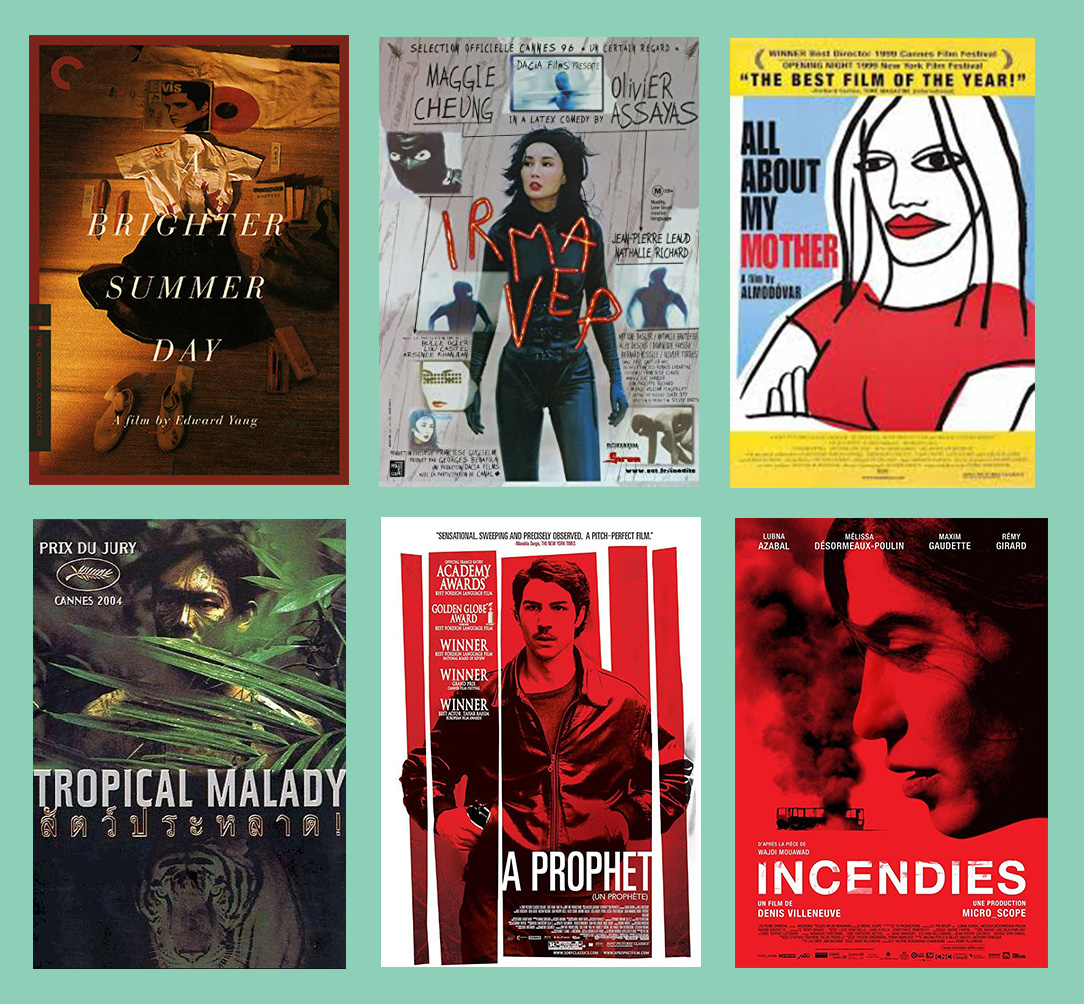 For the remainder of the calendar year and In anticipation of the
Palm Springs International Film Festival in January,
PS Cinematheque presents a special retrospective of some of the best titles from some of the most talented filmmakers in the world spanning over the near 30 years of our amazing annual festival.
A BRIGHTER SUMMER DAY | 1991 | Dir. Edward Yang
November 23 | 8:00 PM
Among the most praised and sought-after titles in all contemporary film, this singular masterpiece of Taiwanese cinema, directed by Edward Yang, finally comes to home video in the United States. Set in the early sixties in Taiwan, A Brighter Summer Day is based on the true story of a crime that rocked the nation. A film of both sprawling scope and tender intimacy, this novelistic, patiently observed epic centers on the gradual, inexorable fall of a young teenager (Chen Chang, in his first role) from innocence to juvenile delinquency, and is set against a simmering backdrop of restless youth, rock and roll, and political turmoil.
Irma Vep | 1997 | Dir. Olivier Assayas
November 30 | 8:00 PM
Olivier Assayas Iconinc film about film. Washed-up French director René Vidal (Jean-Pierre Léaud) hopes to turn his career around with an update of "Les Vampires," a silent-era masterpiece about about a notorious ring of thieves, led by crafty female crook Irma Vep. René brings in Chinese star Maggie Cheung (Maggie Cheung) to play Vep, but unexpected roadblocks arise on the set. Maggie doesn't know French, she's pursued by obsessive lesbian crew member Zoe (Nathalie Richard) and her character's criminal ways begin to rub off on her.
All About My Mother | 1999 | Dir. Pedro Almodovar
December 7 | 8:00 PM
A Greek saying states that only women who have washed their eyes with tears can see clearly. This saying does not hold true for Manuela. The night a car ran over her son Esteban, Manuela cried until her eyes ran completely dry. Far from seeing clearly, the present and the future become mixed up in darkness. She begins looking for his father who has become a transvestite.
A Prophet | 2009 | Dir. Jacques Audiard
December 28 | 8:00 PM
This acclaimed crime drama follows Malik El Djebena (Tahar Rahim), a delinquent young Muslim man, who is struggling to get by in a French prison. When he is taken under the wing of powerful Corsican mob boss Cesar Luciani (Niels Arestrup), he begins performing regular assignments for him, proving himself invaluable to the imposing criminal. As Malik rises in the mob ranks, he gains more power, but also more enemies, a situation that eventually brings conflict with his mentor.