Nebahat, a young teacher in a rural village school in Anatolia, works to help her students arrive at school safely and effeciently. When the Ministry of Education finally grants her a shuttle, she is stunned to realize that they haven't assigned a driver for the vehicle! Nebahat decides to take matters into her own hands.

In competition for Best Student International Short.
Program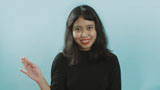 In and out of the classroom, these stories of devoted teachers and embattled students shine a light on the triumphs and shortcomings of the educational process.
Wednesday, June 23 9:45 AM PT
film details
| | |
| --- | --- |
| Director: | Ramazan Kılıç |
| Producers: | Ramazan Kılıç |
| Screenwriter: | Ramazan Kılıç |
| Cinematographers: | Dilşat Canan |
| Editor: | Abdullah Enes Ünal |
| Music: | Ahmet Kaya |
| Cast: | Ezgi Ay, Muttalip Müjdeci, Hüseyin Yıkılmaz, Doğan Dag |
| Original Language Title: | SERVİS |
| Country: | Turkey |
| Language: | in Turkish with English subtitles |
| Deaf Friendly: | Yes |
| Year: | 2019 |
| Running Time: | 14 minutes |
| Awards: | Best Fiction Film, Adana International Golden Boll Film Festival; Best Short Film Award, Arte Mare; 2nd Prize, Larissa International Film Festival; Artemisia Prize, Ennesimo Film Festival; Best Balkan Spirit Award, Balkan Film Food Festival; Vancouver Audience Choice Award, Vancouver Turkish Film Festival |
| Contact Email: | info@ramazankilic.com |