A young mother struggles to parent her two rambunctious boys over the course of one hot summer day.

In competition for Best Student U.S. Short.
Program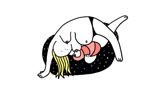 Whether touching or comedic, these stories take you across the world of mothers and motherhood, spotlighting the enduring impact our mothers leave on our lives.
Wednesday, June 23 9:00 AM PT
film details
| | |
| --- | --- |
| Director: | Major Dorfman |
| Producers: | Mitchell Gomes, Creighton Dorfman |
| Screenwriter: | Major Dorfman |
| Cinematographers: | Aarón Trujillo |
| Editor: | Major Dorfman |
| Music: | Alex Symcox |
| Cast: | Taylor Karin, Mason Duquette, Brayden Duquette, Danielle Duquette, Carol Austin, Faith Lavoie |
| Country: | USA |
| Language: | in English |
| Year: | 2021 |
| Running Time: | 11 minutes |
| Contact Email: | fourthofjulyfilm@gmail.com |