It's Eid. At a chaotic party, with politics in the air and the men and women separated, two acquaintances share a secret.

In competition for Best Student U.S. Short.
Program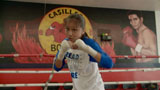 The bonds of family transcend time, politics and finances. Through thick and thin, we're in each other's business 'til death us do part.
Saturday, June 26 9:00 AM PT
film details
| | |
| --- | --- |
| Director: | Asad Farooqui |
| Producers: | Asad Farooqui, Annam Rizwan |
| Screenwriter: | Asad Farooqui |
| Cinematographers: | Abijeet Achar |
| Editor: | Sarah Iseley |
| Cast: | Asad Farooqui, Nasim, Manahar Kumar, Rajiv Vora, Navin Gurnaney, Rabinder Campbell, Farah Toor |
| Original Language Title: | Mabrook |
| Country: | USA/Pakistan |
| Language: | in English, Urdu and Arabic with English subtitles |
| Year: | 2020 |
| Running Time: | 14 minutes |
| Primary Company: | Desi Graffiti |
| Contact Email: | amf2235@columbia.edu |
| Website: | https://www.imdb.com/title/tt13326490/?ref_=ttfc_fc_tt |