ShortFest Market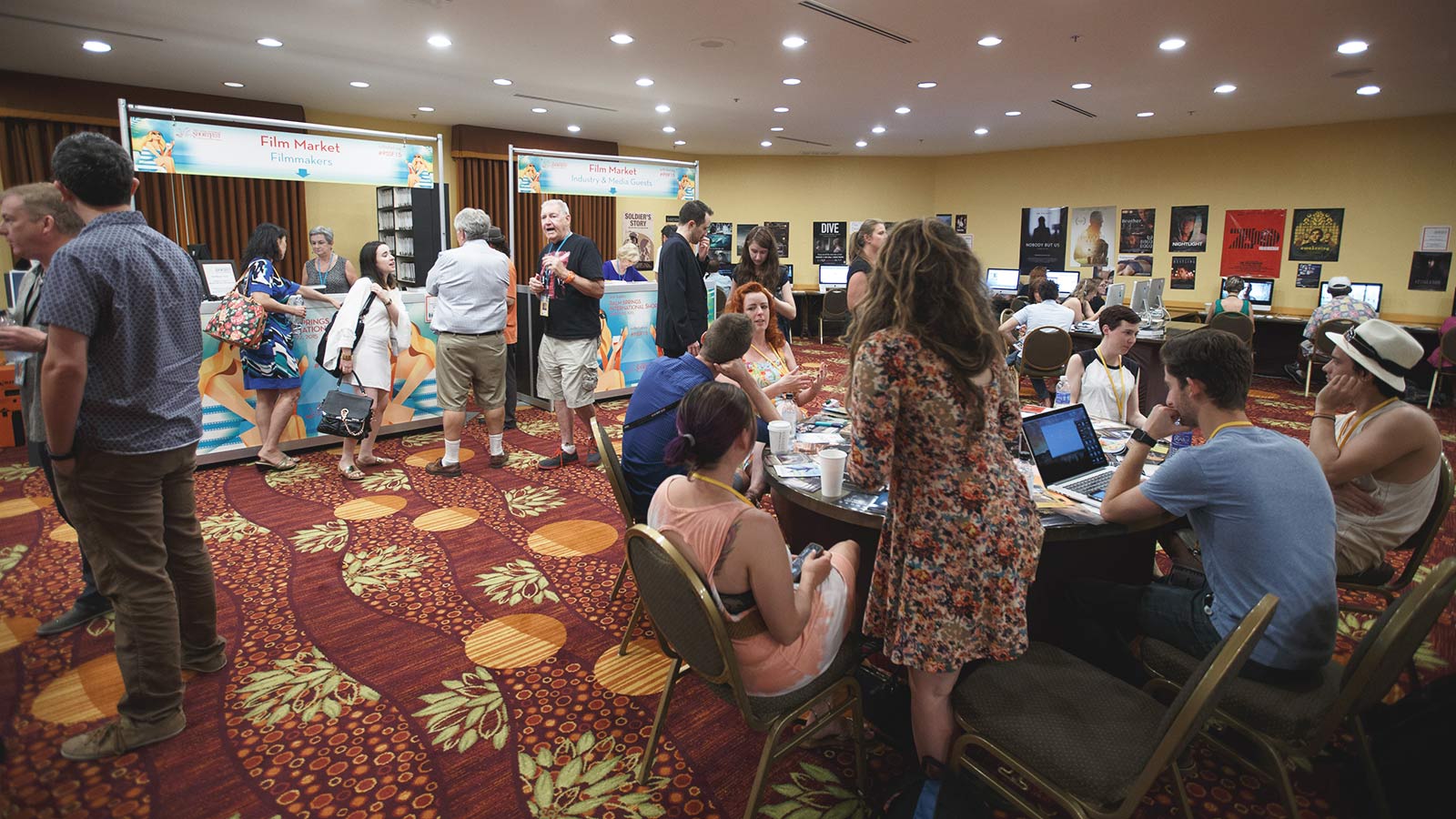 ---
What is the ShortFest Film Market?
The ShortFest Film Market is like none other. It's the only film market in North America exclusively set up to promote the business of short films. Our filmmakers aren't competing with features for attention -short film reigns supreme! The Market runs concurrently with ShortFest and consists of a film library of 4,200+ titles available for viewing on screening stations. It is open only to accredited sales agents, distributors, festival organizers, filmmakers and other industry representatives. Each year, hundreds of film industry professionals flock to Palm Springs to attend the ShortFest Film Market in order to discover new films and scout for talent. The best part? If you submitted your film to ShortFest, you are automatically included in the Market at no extra cost.
Why should you attend the Market as a filmmaker?
The Market is the ideal setting to promote your film, whether you are a part of the Official Selection or not. It serves the dual purpose of offering industry and media professionals the chance to view multiple films while providing filmmakers with the rare opportunity to promote their work.
The Market is not considered a public screening and does not affect a film's premiere status.
---
Industry, Media, Filmmaker, or Market Pass is required for entry; the Film Market is not open to the public
---