Industry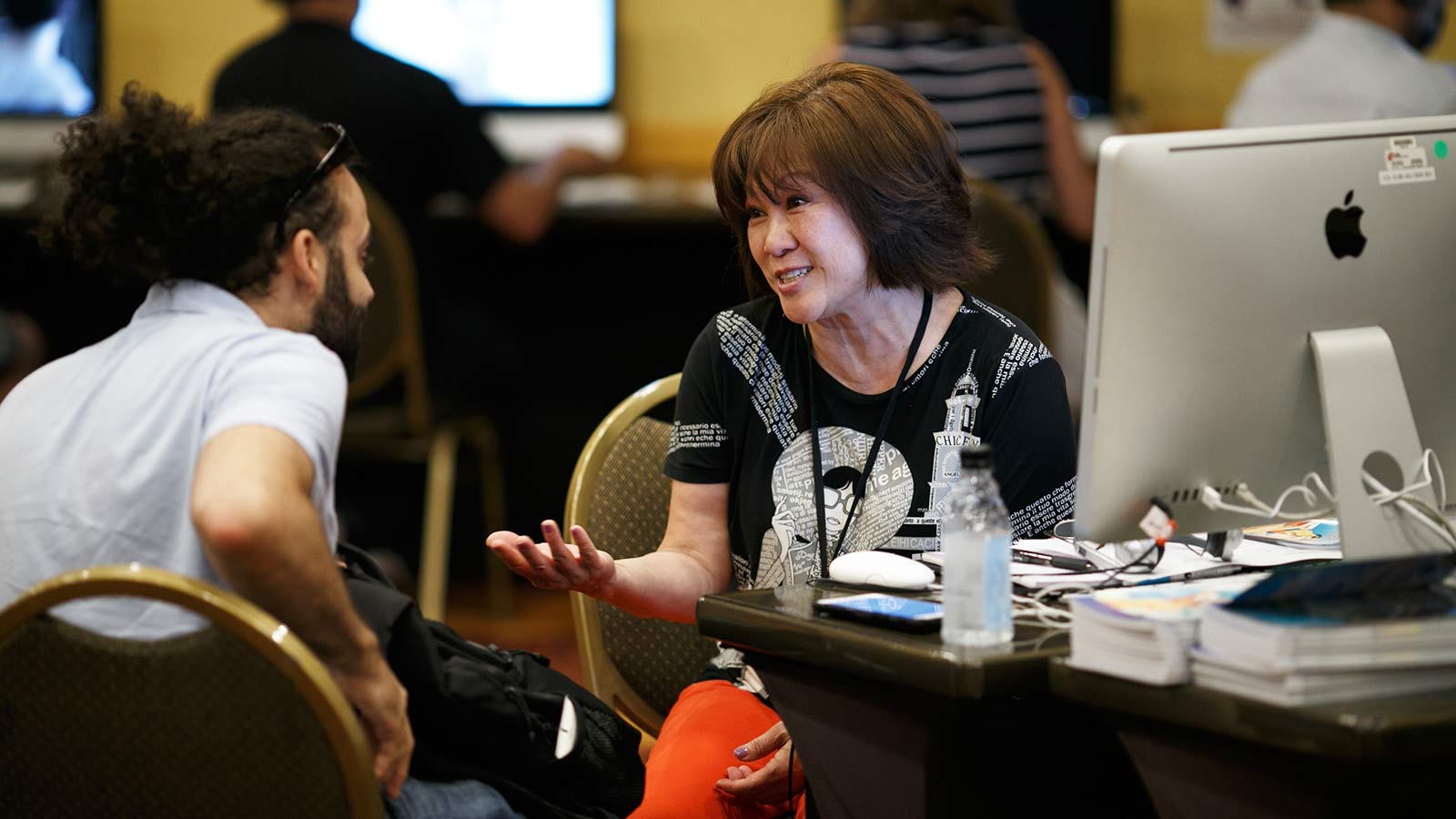 An Industry Pass allows fluid access to festival screenings, the Film Market, forum programs, parties, and the Filmmaker & Industry Lounge.
Applications for industry accreditation will be accepted April 1 through June 10, 2018.
Film Market
Access to over 3,000 short films in our market screening room
Industry have priority access to screening stations
Access to filmmaker contact information
Screenings
Over 320 short films shown in ~90 minute programs at the Camelot Theatre
Priority access to seating
More than 400 filmmakers in attendance
Filmmaker & Industry Lounge
Open daily with coffee, water, and light snacks
Happy hour 5pm-7pm
Network with Filmakers and other Industry professionals
Forum
3 days of educational panels and events Thursday-Saturday
Provides filmmakers an opportunity to learn from other filmmakers and industry alike.
Parties
You work hard...grab a drink, sing some karaoke, get on the dance floor, hop in the pool...relax
Held nighly at local venues in Palm Springs
---
FILM MARKET INDEX
The list of films available to view in the film market will be available by by June 14, 2018.
A list will be provided to you prior to your arrival and may be requested here. Only industry registered to attend will be provided a list.
FILM MARKET INFORMATION
Sorry! We'll have more information on the Film Market closer to the festival.
How to Navigate with my pass?
FILM SCREENINGS
All films are screened at the Camelot Theatres.
The film schedule will be available online beginning...STAY TUNED!
Opening Night is schedule for the evening of June 19, followed by 5 full days of short programs. Closing Night is scheduled for the evening of Sunday, June 24.
Always wear your pass, you will not be admitted without it
Enter the "Passholder" line for the film you which to see
Lines begin forming 1 hour before showtime
Arrive at least 30 minutes prior to showtime
Queue cards will be given out until the passholder allotment is reached